L'ouïe et le dire: Histoire d'une pension grecque
Les pensions de retraite supérieures à 1200€/mois voient leurs contributions au CSG augmentées...
Ce chiffre de 1200€ me rappelle quelque chose...


L'une des premières mesures à l'encontre des pensions de retraite en Grèce dès le début de la crise a été d'étêter impitoyablement toutes celles qui dépassaient 1200€/mois...


Le Monde: "Racisme - chronique d'une honte"
9 juin 1988
(Un article publié il y a 29 ans et qui me valut à l'époque les haros de la presse lepéniste...)
MON mari s'éloigna du stand de confiserie de la fête d'Apt avec un assortiment complet des bonbons de l'étalage, à 10 francs les 100 grammes. Mon mari, qui est américain, ne cesse de s'émerveillerdevant la richesse et la variété de simples plaisirs qu'une petite ville de province de quinze mille habitants comme Apt (Vaucluse) est capable d'offrir. Abondance impensable dans n'importe quelle cité des Etats-Unis de dimensions égales, ou même largement supérieures, fût-elle cossue...
Ophra: Adieu & Merci!
Ophra Yerushalmi, pianist et cinéaste, est décédée le 22 février, 2017 au Calvary Hospital dans le Bronx. Juste un mois plus tôt, elle se trouvait à Paris pour la première projection de son film:
"Prelude to Debussy"
.
Ophra Yerushalmi, pianist and film-maker, died on February 22nd, 2017 at Calvary Hospital in the Bronx. Just one month earlier, she found herself in Paris for the First Projection of her new film: "Prelude to Debussy" - her parting gift to us and testimony to her beautiful and fulfilled life.
Ophra Yerushalmi: "Prelude to Debussy"
Un film documentaire d'Ophra Yerushalmi, pianiste et réalisatrice.
In french
Madeleine en Marianne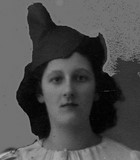 Au sujet de ma marraine alsacienne, Madeleine, et de son père, Jean. Qui ont fait des choses étonnantes durant la Première et la Seconde Guerre Mondiale.
When Madeleine was France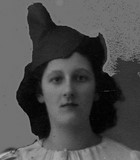 On my Alsatian godmother, Madeleine, and her father, Jean. Who did astounding things in WWI and WWII.
Alfred de Grazia: From political science to quantavolution
Je viens de publier deux articles (en anglais) sur Q-MAG.org consacrés à l'évolution de l'oeuvre et des idées d'Alfred sur presque huit décennies.
Two articles which I wrote on Alfred's ideas and personal intellectual trajectory (June-August 2016) based on "Toronto Conference" speech.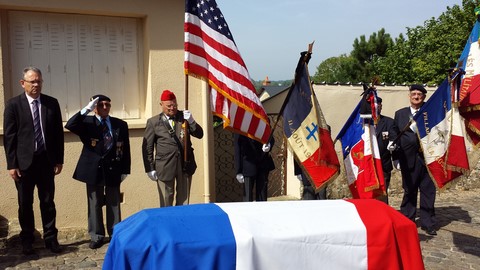 Deux ans ont passé depuis la mort d'Alfred (13 juillet 2014). Je reprends ce blog.
Two years have gone by. I am picking up this blog again.
Philippe Richer: Dans Tous Mes Etats - Un Itinéraire Français
Vient de paraître: Les Indes Savantes, février 2013
Note de lecture
Paris - Buchenwald - Pierre Mendès-France - Hanoi - le Conseil d'Etat... et le tango...

Fermée et condamnée: "Galini" de Naxos, une des plus jolies et utiles tavernes des Cyclades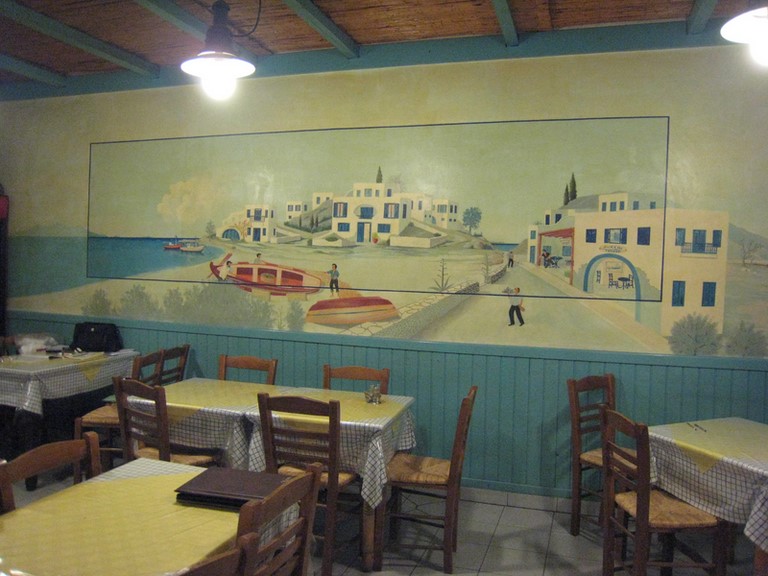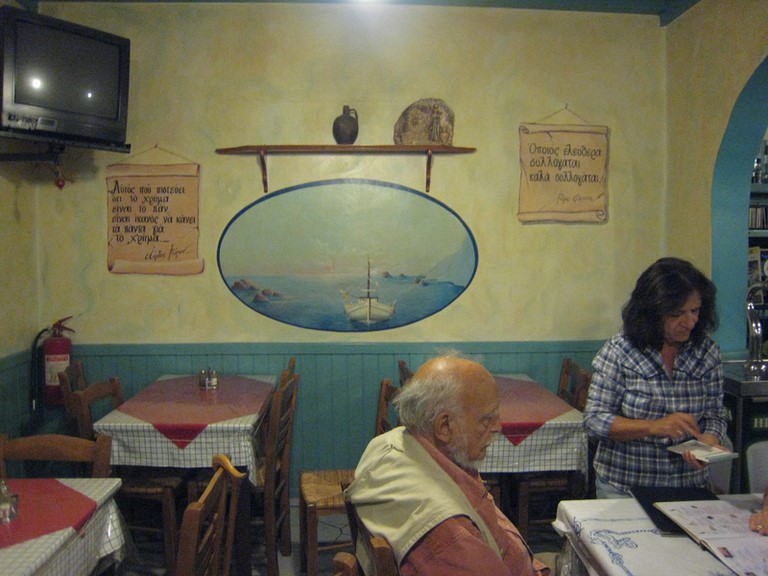 Au mur: une citation de Lord Byron: "Celui pour qui l'argent est tout fera n'importe quoi pour de l'argent." Et une autre: "Qui choisit la liberté a bien choisi."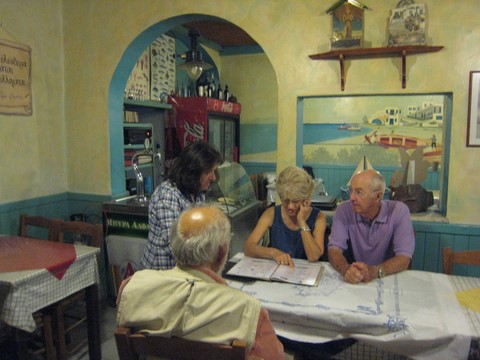 Ouverte midi et soir, été comme hiver, pas chère, servant une bonne nourriture locale, dans le quartier le moins touristique, entre un magasin d'électronique et une épicerie, ornée d'authentiques peintures murales d'un charme fou, populaire en diable, refuge des travailleurs et des autochtones... L'une des dernières tavernes où l'on se rendait à la cuisine pour soulever les couvercles des casseroles afin de faire son choix...